St Francis, Terriers - Easter 4 (17.04.2016)
Tony Dickinson
I don't often begin a sermon with a text, but I'm going to this morning. It comes from our second reading, the Revelation to John, chapter seven and verse seventeen:
Those words sprang out at me because they echo the words on the display board that stood outside the church door each Wednesday during Lent to advertise our drop-in quiet days. It's still tucked away in the south porch. "The water of life" is an image rich in meaning, both in countries where water is scarce and precious, as it is in much of the Middle East, but also in countries like our own where there is abundant water. Water as live-giving rather than death- and chaos-bringing is an image which bubbles up in Genesis, and flows through the story of the Exodus – remember that spring of fresh water which spurted from the rock when Moses struck it with his staff? It streams through the Psalms and the writings of the prophets of Isaiah. Jesus uses it in the fourth chapter of John's Gospel when he speaks to the woman at the well, and again in John's seventh chapter at the Feast of Tabernacles.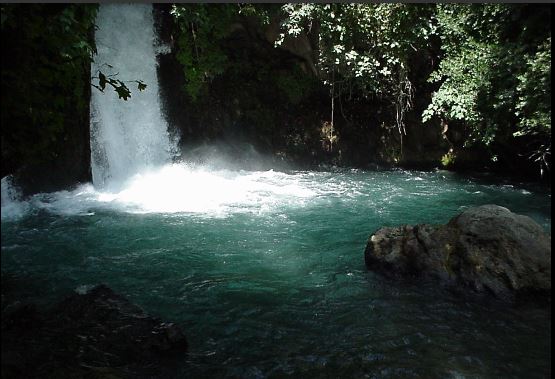 That's a promise to remember as the world around us looks more and more frightening. Take last week's earthquakes in the Far East and today's in Ecuador, add the chronic instability and violence across the Middle East (not to mention the attendant refugee crisis), stir in climate change and continuing financial uncertainty, compounded by the possibility of "Brexit", and you have a recipe for social, political and economic meltdown. It isn't looking good.